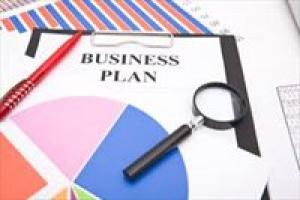 "Green Quarter - EXPO Village" is the personification of the new technologies of energy saving and modern approach to environmental responsibility. On the territory of "Green Quarter", covers an area of not less than 20 hectares, it is planned to place the administrative and business center, residential areas, parks, and cultural sites.
The latest developments in the field of energy will be used in all buildings.
Construction of "Green Quarter" is carried out in preparation for the EXPO-2017. Implementation of the project occurs in a public-private partnership "SK Development" and the company BI Group. The total cost is 44 billion tenge.
This project has a lot of pluses. For example, a biometric door lock with for fingerprint access control, floor tiles, generating electricity from the human step, "intelligent" glass, which changes state at the frosted clear in a fraction of a second, which does not require additional curtains or blinds.
General Builder object "Green Quarter - EXPO Village" with a worldwide reputation turned to our team "Business plan.kz" for writing a business plan for a bank guarantee.
Given the high social importance of the project for the city as a whole, high investments in the project, the importance and seriousness of the customer, we approached the project with a high degree of seriousness. As a result, we prepared a business plan for the customer, which reflected the principal amount of the investments carried out a market analysis of the environment and the financial plan for the project. Considering professionalism "Business plan.kz" team, a business plan was approved in the second-tier bank.
How to start cooperation with us?
You can contact us by one of the following telephone numbers: Astana: + 7-701-077-77-46, Almaty: + 7-701-077-77-46, or use the feedback form on the website http://бизнес-план.kz/ (business-plan.kz) by selecting the appropriate city and interests you offer.