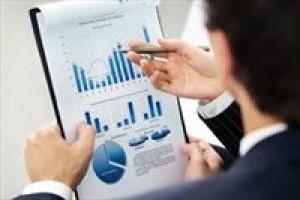 It is no secret that for many people the term "business plan" new, they hear it the first time. And many who come to the bank or the investor faced with the fact that they are required to the business plan. This is a very important document for the investing and credit organizations with which creditors can already evaluate the potential borrower. In case you do not know how to write a business plan, or in what area to open your business, our experts will give you professional assistance in the form of consultations and writing a business plan.
We have written more than 300 business - plans for the following industries: Construction, Tourism, Agriculture, Animal, Plant, Production, service stations, car wash, service, Children's center, and many others, more than 200 market research and developed more than 50 feasibility studies.
Our customers are located throughout Kazakhstan: Akmola, Almaty, Aktobe, Atyrau, Zhambyl, Kostanai, Karaganda, West Kazakhstan, Pavlodar, North Kazakhstan, South Kazakhstan; in cities and district centers - Astana, Almaty, Karaganda, Petropavlovsk, Pavlodar, Kokshetau, Shymkent, Shortandy, Atbasar, Akkol, Balkashino, Zerenda, Novoaleksandrovka (Akmola region), Yesil (Akmola region), Saryagash (South Kazakhstan region) Temirtau, Saran. Shakhtinsk, Abay, Karakaralinsk, Osakarovka (Karaganda region), Kaskelen, Talgar, Uzun-Agach, Ush-Tobe (Almaty region), Bulaevo, Timiryazevo Smirnova, Presnovka (North Kazakhstan region).
To us are treated as business start-ups and existing businesses. We not only write business plans and accompany until the bank does not accept this document, we provide advice on the use of programs of JSC "Entrepreneurship Development Fund", and other government programs, such as "CST-2020", a start-up business, Female entrepreneurship.
In addition, the team site Business plan.kz provides services in writing Feasibility / FEO, marketing research, contextual and SEO-promotion.
With our successful projects can be found on the website Business plan.kz. In addition, you can also download the complete works on this site.
Our company employs highly qualified staff who are familiar with the trends of the internal market of Kazakhstan, the current economic situation and are ready to prepare the actual business plan for you. Preparation and maintenance of a business plan can not pass without preparation and a thorough analysis of related data. The collection and analysis of documents, current status, potential and current business location - all included in the preliminary analysis. We are ready to offer their services for the preparation and support of the business plan.
How to start cooperation with us?
You can contact us by one of the following telephone numbers: Astana: + 7-701-077-77-46, Almaty: + 7-701-077-77-46, or use the feedback form on the website http://бизнес-план.kz/ (business-plan.kz) by selecting the appropriate city and interests you offer.