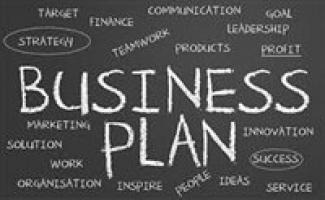 Recently, we asked a lot of questions of our present and potential customers about our professional activities. Here are the main issues in this article.
Do you have any experience in writing business plans for credit Yes - it is. We have developed over 300 business plans Kazakhstan. Last, our business plan has received a bank guarantee in the amount of 44 billion. Tenge in JSC "Sberbank of Russia". In addition, our company has extensive experience in the development of feasibility studies and market research, in more detail with our work, you can visit the website http://бизнес-план.kz/ (business-plan.kz).
What is included in the service for the development of a business plan? From a business plan prior to the patch notes (support to the bank), the most important is our goal to have adopted a business plan to the bank and you get credit.
What happens if the bank will be asked to correct the observations? Nothing wrong with that. This is a fairly common occurrence. From the outset, we are working with the bank's managers until the loan.
What happens if the business plan does not take a bank? Such practices have not been and will not be, we are responsible for the quality and production time.
How to analyze the market? We are using official statistics and official data.
As a component of financial calculations are carried out calculations: investment costs, gross revenue, sales forecasts, production costs, estimated loan, administrative costs, on the income statement, cash flow statement, income tax calculations, recoupment, sensitivity analyzes.
Should I use the subsidies "Damu" Fund? Yes, borrowings are cheaper, which is very beneficial especially for start-ups.
What are some common nuances in building financial models? They are very many, if any questions please contact us on the website
What are the requirements of banks about the risks of disclosure? Possible risks, risk mitigation measures influence on profit and cash
To be continued
Ask questions and Business plan.kz sure to answer them.
How to start cooperation with us?
You can contact us by one of the following telephone numbers: Astana: + 7-701-077-77-46, Almaty: + 7-701-077-77-46, or use the feedback form on the website http://бизнес-план.kz/ (business-plan.kz) by selecting the appropriate city and interests you offer.